Club Wyndham Airlie Beach Whitsundays
A gateway to the spectacular Whitsunday Islands, Airlie Beach is a vibrant tropical destination popular with travellers from all over the world. It is the perfect launching pad for activities on the water and in the lush, green rainforest of the Whitsunday Coast. Whether you crave excitement or solitude, seek adventure or quiet relaxation, there is a tour for you! From sailing, scuba diving and snorkelling, to fast jet-boat rides, rainforest tours and flying over the Great Barrier Reef, the Whitsundays has it all!
Boasting a magnificent location overlooking the Whitsunday Passage, Club Wyndham Airlie Beach features an open-air restaurant and bar, infinity pool and spa, gym, conference facilities and undercover parking.
Read More
Infinity pool (7am - 8pm)
Outdoor spa
Gym
Restaurant and bar
Parking
Room service
WiFi
Board Games
3x Free Shuttle Bus to Airlie Lagoon (9:30am, 1:30pm & 4:30pm)
Fishing Gear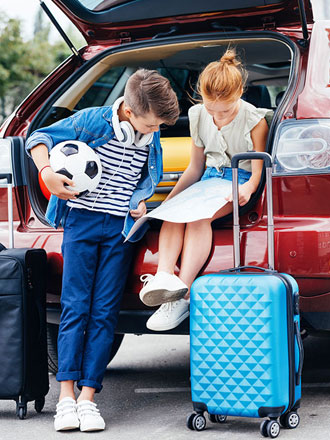 ROOM TYPE
Air Conditioning

Heating

Balcony or Deck

Bed Configuration

Bedding in lounge

Internet Access

Kitchen

Dishwasher

Number of Bathrooms

Shower/bath

Washer/Dryer (in unit)

1 Bedroom
Full
K
--
--
Medium
1
S

Maximum occupancy 2 people
Private balcony
1 x King bed
1 Bathroom – separate shower
Limited cots and highchairs available on request. Please call the resort 24 hours before arrivals to confirm request

1 Bedroom Deluxe
Full
K
--
--
Medium
1
S

Maximum occupancy 2 people
Private balcony - varying ocean/bay views.
1 x King bed
1 Bathroom – separate shower
Limited cots and highchairs available on request. Please call the resort 24 hours before arrivals to confirm request

2 Bedroom
Full
K + K
--
--
Medium
2
S

Maximum occupancy 4 people
Private balcony
1 x King bed (split), 1 x King bed (split)
2 Bathrooms – Bathroom 1: separate shower, Bathroom 2: shower only
Limited cots and highchairs available on request. Please call the resort 24 hours before arrivals to confirm request
Full kitchen with stove-top, microwave, fridge and dishwasher

2 Bedroom Deluxe
Full
K + K
--
--
Medium
2
S

Maximum occupancy 4 people
Private balcony - varying ocean/bay views.
1 x King bed, 1 x King bed (split)
2 Bathrooms – Bathroom 1: separate shower, Bathroom 2: shower only
Limited cots and highchairs available on request. Please call the resort 24 hours before arrivals to confirm request
Full kitchen with stove-top, microwave, fridge and dishwasher

2 Bedroom Grand
Full
K + KS
--
Full
2
S/B + S

Maximum occupancy 4 people
Private balcony with BBQ - varying ocean/bay views.
1 x King bed, 1 x King bed (split)
2 Bathrooms – Bathroom 1: separate shower and spabath, Bathroom 2: shower only
Limited cots and highchairs available on request. Please call the resort 24 hours before arrivals to confirm request
Full kitchen with stove-top, microwave, fridge, wine fridge and dishwasher
Also includes Electronic Blinds & Day Bed

3 Bedroom Deluxe
Full
K + K + Q
--
--
Full
3
S

Maximum occupancy 6 people
Private balcony - varying ocean/bay views.
1 x King bed, 1 x King bed (split), 1 x Queen bed
3 Bathrooms – Bathroom 1: separate shower, Bathroom 2 & 3: shower only
Limited cots and highchairs available on request. Please call the resort 24 hours before arrivals to confirm request
Full kitchen with stove-top, microwave, fridge and dishwasher

3 Bedroom Presidential
Full
K + K + KS
--
--
Full
3
S + B

Maximum occupancy 6 people
Private balcony - varying ocean/bay views.
2 x King bed, 1 x King bed (split)
3 Bathrooms – Bathroom 1 & 3: shower only, Bathroom 2: separate shower & bath
Limited cots and highchairs available on request. Please call the resort 24 hours before arrivals to confirm request
Full kitchen with stove-top, microwave, fridge and dishwasher
1 Bedroom
Air Conditioning

Full

Heating

Balcony or Deck

Bed Configuration

K

Bedding in lounge

--

Internet Access

--

Kitchen

Medium

Dishwasher

Number of Bathrooms

1

Shower / Bath

S

Washer/Dryer (in unit)

Maximum occupancy 2 people
Private balcony
1 x King bed
1 Bathroom – separate shower
Limited cots and highchairs available on request. Please call the resort 24 hours before arrivals to confirm request
1 Bedroom Deluxe
Air Conditioning

Full

Heating

Balcony or Deck

Bed Configuration

K

Bedding in lounge

--

Internet Access

--

Kitchen

Medium

Dishwasher

Number of Bathrooms

1

Shower / Bath

S

Washer/Dryer (in unit)

Maximum occupancy 2 people
Private balcony - varying ocean/bay views.
1 x King bed
1 Bathroom – separate shower
Limited cots and highchairs available on request. Please call the resort 24 hours before arrivals to confirm request
2 Bedroom
Air Conditioning

Full

Heating

Balcony or Deck

Bed Configuration

K + K

Bedding in lounge

--

Internet Access

--

Kitchen

Medium

Dishwasher

Number of Bathrooms

2

Shower / Bath

S

Washer/Dryer (in unit)

Maximum occupancy 4 people
Private balcony
1 x King bed (split), 1 x King bed (split)
2 Bathrooms – Bathroom 1: separate shower, Bathroom 2: shower only
Limited cots and highchairs available on request. Please call the resort 24 hours before arrivals to confirm request
Full kitchen with stove-top, microwave, fridge and dishwasher
2 Bedroom Deluxe
Air Conditioning

Full

Heating

Balcony or Deck

Bed Configuration

K + K

Bedding in lounge

--

Internet Access

--

Kitchen

Medium

Dishwasher

Number of Bathrooms

2

Shower / Bath

S

Washer/Dryer (in unit)

Maximum occupancy 4 people
Private balcony - varying ocean/bay views.
1 x King bed, 1 x King bed (split)
2 Bathrooms – Bathroom 1: separate shower, Bathroom 2: shower only
Limited cots and highchairs available on request. Please call the resort 24 hours before arrivals to confirm request
Full kitchen with stove-top, microwave, fridge and dishwasher
2 Bedroom Grand
Air Conditioning

Full

Heating

Balcony or Deck

Bed Configuration

K + KS

Bedding in lounge

--

Internet Access

Kitchen

Full

Dishwasher

Number of Bathrooms

2

Shower / Bath

S/B + S

Washer/Dryer (in unit)

Maximum occupancy 4 people
Private balcony with BBQ - varying ocean/bay views.
1 x King bed, 1 x King bed (split)
2 Bathrooms – Bathroom 1: separate shower and spabath, Bathroom 2: shower only
Limited cots and highchairs available on request. Please call the resort 24 hours before arrivals to confirm request
Full kitchen with stove-top, microwave, fridge, wine fridge and dishwasher
Also includes Electronic Blinds & Day Bed
3 Bedroom Deluxe
Air Conditioning

Full

Heating

Balcony or Deck

Bed Configuration

K + K + Q

Bedding in lounge

--

Internet Access

--

Kitchen

Full

Dishwasher

Number of Bathrooms

3

Shower / Bath

S

Washer/Dryer (in unit)

Maximum occupancy 6 people
Private balcony - varying ocean/bay views.
1 x King bed, 1 x King bed (split), 1 x Queen bed
3 Bathrooms – Bathroom 1: separate shower, Bathroom 2 & 3: shower only
Limited cots and highchairs available on request. Please call the resort 24 hours before arrivals to confirm request
Full kitchen with stove-top, microwave, fridge and dishwasher
3 Bedroom Presidential
Air Conditioning

Full

Heating

Balcony or Deck

Bed Configuration

K + K + KS

Bedding in lounge

--

Internet Access

--

Kitchen

Full

Dishwasher

Number of Bathrooms

3

Shower / Bath

S + B

Washer/Dryer (in unit)

Maximum occupancy 6 people
Private balcony - varying ocean/bay views.
2 x King bed, 1 x King bed (split)
3 Bathrooms – Bathroom 1 & 3: shower only, Bathroom 2: separate shower & bath
Limited cots and highchairs available on request. Please call the resort 24 hours before arrivals to confirm request
Full kitchen with stove-top, microwave, fridge and dishwasher