Club Wyndham Shoal Bay
Located just two-and-a-half hours drive north of Sydney, Club Wyndham Shoal Bay has to be seen to be believed. Overlooking white sand shores, pristine sparkling waters and unspoiled national parklands, this is a picture-perfect scene, worthy of a postcard. As part of the Port Stephens coast, Shoal Bay is renowned for its stunning natural beauty and offers many water-based activities such as fishing trips, scenic tours, dolphin watching cruises, whale watching cruises (seasonal) and a number of water sports. Port Stephens is the undisputed dolphin capital of Australia with between 150 and 200 resident dolphins calling the local waters home.
Club Wyndham Shoal Bay boasts two onsite eateries as well as licensed venues offering live entertainment. From the superb local produce sourced from land and sea at The Country Club Bistro to Mermaids Café offering the best breakfast in Shoal Bay, there is truly something to suit all tastes.
A lagoon style swimming pool, onsite day spa, bike hire and resort shop complete the experience, ensuring your stay at Club Wyndham Shoal Bay is as relaxing and enjoyable as possible. Make use of the bike hire facilities and explore your surrounds on two wheels. Whatever you choose to do, we know that your time here will be memorable. The apartments have no water views but varying views of the resort/reception area.
CLUB WYNDHAM OWNER FREE ACTIVITIES:
DVD's
Board Games
Kayaks
Stand Up Paddleboards
Umbrellas and Beach Chairs
Bike Hire
Games Room
Lounge Area
Toddler's Game Area
2x Nintendo Switch
Air Hockey Table
Pool Table
Darts
Free Coffee and Tea Facilities
E-Bikes
Read More
Pool
24-hour reception
Bike hire
Fitness centre with gym
Communal laundry facilities
Onsite parking
Restaurant and bar
Café
Conference facilities
Complimentary Wi-Fi
DVD Hire
Board Games
Kayaks
Stand Up Paddle Board
Umbrellas and Beach chairs
Fishing Rods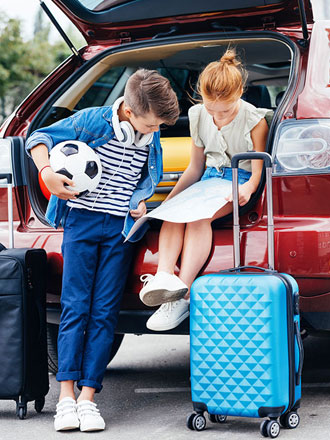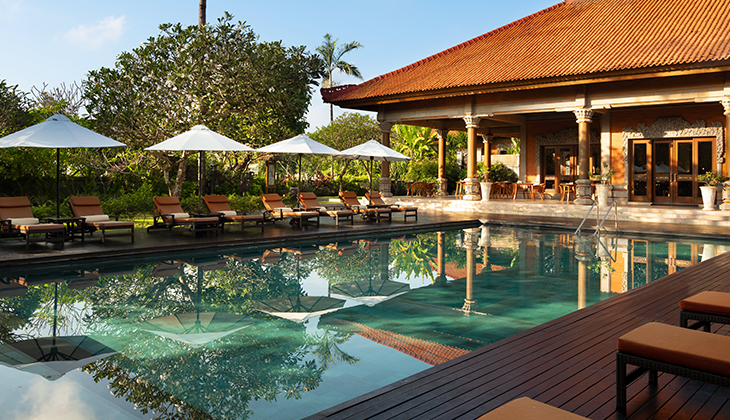 ROOM TYPE
Air Conditioning

Heating

Balcony or Deck

Bed Configuration

Bedding in lounge

Internet Access

Kitchen

Dishwasher

Number of Bathrooms

Shower/bath

Washer/Dryer (in unit)

Studio
Full
K
--
Kitchenette
--
1
S
--

Max occupancy 2
1 x King size bed (cannot be split)
Rollaway beds are available for a charge, must not exceed maximum occupancy
Limited cots and highchairs available free of charge on request
Separate bathroom - shower only (no bath)
Open plan lounge and dining
Kitchenette - small fridge, microwave, tea/coffee facilities, toaster (available on request)
Communal laundry on-site (free of charge)
Ground floor units have open courtyard with table and chairs. Top floor units have Juliet balconies overlooking pool

Room Types:

Studio
Studio Special Needs – Specially designed apartment for people with special needs. Apartments have been designed for easy access with a wheel in shower (no bath) and railings in the bathroom.

Floor Plan

1 Bedroom
Full
K
Kitchenette
1
S/B or S
--

Max occupancy 4
1 x King size bed (cannot be split)
Rollaway beds are available for a charge, must not exceed maximum occupancy
Limited cots and highchairs available free of charge on request
No windows in bedroom
1 Bathroom - most with shower over bath - 1 apartment has walk in shower (no bath)
Open plan lounge and dining
Kitchen facilities vary across apartments - Some have kitchenette with microwave, mini fridge, sink and tea and coffee making facilities (minimum inclusions), Some have medium fridge, 2 burners, oven, microwave oven, dish drawer, tea and coffee making facilities (maximum inclusions) - Kitchen facilities can be requested but not guaranteed due to best fit system
Communal laundry on-site (charges apply)
Narrow or no balcony
Apartments have no water views. Varying outlooks of resort/reception area

Floor Plan

1 Bedroom Deluxe
Full
K
Kitchenette
1
S/B or S + B
--

Max occupancy 4
1 x King size bed (cannot be split)
Rollaway beds are available for a charge, must not exceed maximum occupancy
Limited cots and highchairs available free of charge on request
No windows in bedroom
1 Bathroom - most with shower over bath - 3 apartments have walk in shower only (no bath).
Open plan lounge and dining
Kitchen facilities vary across apartments - Some have kitchenette with microwave, mini fridge, sink and tea and coffee making facilities, (minimum inclusions); Some have oven, dishwasher, microwave oven, tall fridge, stove top (maximum inclusions) - Kitchen facilities can be requested but not guaranteed due to best fit system
Communal laundry on-site (charges apply)
Balcony with side water view, some have Juliet balcony only
Apartments have varying views of beach and waterfront (some views may be obstructed by other rooftops)

Floor Plan

1 Bedroom Grand
Full
K
--
Full
1
S + SB

Max occupancy 2
1 x King size bed
Rollaway beds are available for a charge, must not exceed maximum occupancy
Limited cots and highchairs available free of charge on request
Bedroom has no windows
1 Bathroom - corner spa and separate shower
TV in lounge & bedroom with iPod docking station and bose sound system
Kitchen with granite bench top, oven, 4 hotplates, dish drawer and standard size fridge
More luxurious furnishings
Laundry with washer and dryer
Weber BBQ on balcony
Balcony with full views over Shoal Bay
Located in the 'Heritage' building

Floor Plan

2 Bedroom
Full
Q + SS
Partial
2
S + S
--

Max occupancy 6 - Room is compact in size, and while it can sleep up to 6 people, for your comfort, it is more suited to 4 people
1 x Queen size bed, 2 x Single beds (zip beds - can be joined on request), 1 x Double sofa bed
Rollaway beds are available for a charge, must not exceed maximum occupancy
Limited cots and highchairs available free of charge on request
Bedrooms do not have windows
2 bathrooms - walk-in showers (no bath)
Open plan lounge and dining
Partial kitchen - microwave oven, 2 hotplates, standard fridge
Communal laundry on-site (charges apply)
Varying views of resort and surrounding area (no water views)
Small Juliet balcony or no balcony

Floor Plan

2 Bedroom Deluxe
Full
Q + SS
--
Kitchenette
1
S + SB
--

1 x Queen size bed, 2 x Single beds (zip beds - can be joined on request) in second bedroom
Rollaway beds are available for a charge, must not exceed maximum occupancy
Limited cots and highchairs available free of charge on request
Open plan lounge and dining
Kitchenette - oven, 4 hotplates, dish drawer, stainless steel fridge
Communal laundry on-site (charges apply)
Located in the 'Heritage' building

Room Types:

2 Bedroom Deluxe (Sleeps 4) -  1 Bathroom ( corner spa and separate shower) -  Window in each bedroom -  Juliet balcony with limited pool outlook

2 Bedroom Deluxe (Sleeps 6) -  2 Bathrooms - Walk in showers (no bath) - Window in main bedroom only - Balcony with varying views over Shoal Bay (Some views may be partially obstructed)

Floor Plan

2 Bedroom Grand
Full
Q + SS
--
Full
2
S + S
--

Max occupancy 4
1 x Queen size bed, 2 x Single (zip beds - can be joined on request)
Rollaway beds are available for a charge, must not exceed maximum occupancy
Limited cots and highchairs available free of charge on request
Window in each bedroom
2 Bathrooms - both with walk in showers, no bathtub
Open plan lounge and dining
Full kitchen - oven, 4 hotplates, dish drawer, large fridge
More luxurious furnishings
Communal laundry on-site (charges apply)
Located in the 'Barrington' building
Views over Shoal Bay

2 Bedroom Presidential
Full
K + SS
--
Full
2
S + S

Max occupancy 4
1 x King size bed, 2 x Single (zip beds - can be joined on request)
Rollaway beds are available for a charge, must not exceed maximum occupancy
Limited cots and highchairs available free of charge on request
Window in each bedroom
2 Bathrooms - both with walk in showers, no bathtub
Open plan lounge and dining
Full kitchen - oven, 4 hotplates, dish drawer, large fridge
More luxurious furnishings
Large TV & fireplace
Laundry with washer and dryer
Large balcony with BBQ, and private spa
Views over the resort with partial ocean views

Floor Plan

3 Bedroom
Full
K + SS + SS
Full
2
S + S/B
--

Max occupancy 6
1 x King size bed, 2 x King Zips beds in 2nd & 3rd Bedrooms
Rollaway beds are available for a charge, must not exceed maximum occupancy
Limited cots and highchairs available free of charge on request
Window in each bedroom
2 Bathrooms - one with bathtub
Open plan lounge and dining
Full kitchen - oven, 4 hotplates, dish drawer, large fridge
Communal laundry on-site (charges apply)
Views over the resort (not water view)
Studio
Air Conditioning

Full

Heating

Balcony or Deck

Bed Configuration

K

Bedding in lounge

--

Internet Access

Kitchen

Kitchenette

Dishwasher

--

Number of Bathrooms

1

Shower / Bath

S

Washer/Dryer (in unit)

--

Max occupancy 2
1 x King size bed (cannot be split)
Rollaway beds are available for a charge, must not exceed maximum occupancy
Limited cots and highchairs available free of charge on request
Separate bathroom - shower only (no bath)
Open plan lounge and dining
Kitchenette - small fridge, microwave, tea/coffee facilities, toaster (available on request)
Communal laundry on-site (free of charge)
Ground floor units have open courtyard with table and chairs. Top floor units have Juliet balconies overlooking pool

Room Types:

Studio
Studio Special Needs – Specially designed apartment for people with special needs. Apartments have been designed for easy access with a wheel in shower (no bath) and railings in the bathroom.

Floor Plan
1 Bedroom
Air Conditioning

Full

Heating

Balcony or Deck

Bed Configuration

K

Bedding in lounge

Internet Access

Kitchen

Kitchenette

Dishwasher

Number of Bathrooms

1

Shower / Bath

S/B or S

Washer/Dryer (in unit)

--

Max occupancy 4
1 x King size bed (cannot be split)
Rollaway beds are available for a charge, must not exceed maximum occupancy
Limited cots and highchairs available free of charge on request
No windows in bedroom
1 Bathroom - most with shower over bath - 1 apartment has walk in shower (no bath)
Open plan lounge and dining
Kitchen facilities vary across apartments - Some have kitchenette with microwave, mini fridge, sink and tea and coffee making facilities (minimum inclusions), Some have medium fridge, 2 burners, oven, microwave oven, dish drawer, tea and coffee making facilities (maximum inclusions) - Kitchen facilities can be requested but not guaranteed due to best fit system
Communal laundry on-site (charges apply)
Narrow or no balcony
Apartments have no water views. Varying outlooks of resort/reception area

Floor Plan
1 Bedroom Deluxe
Air Conditioning

Full

Heating

Balcony or Deck

Bed Configuration

K

Bedding in lounge

Internet Access

Kitchen

Kitchenette

Dishwasher

Number of Bathrooms

1

Shower / Bath

S/B or S + B

Washer/Dryer (in unit)

--

Max occupancy 4
1 x King size bed (cannot be split)
Rollaway beds are available for a charge, must not exceed maximum occupancy
Limited cots and highchairs available free of charge on request
No windows in bedroom
1 Bathroom - most with shower over bath - 3 apartments have walk in shower only (no bath).
Open plan lounge and dining
Kitchen facilities vary across apartments - Some have kitchenette with microwave, mini fridge, sink and tea and coffee making facilities, (minimum inclusions); Some have oven, dishwasher, microwave oven, tall fridge, stove top (maximum inclusions) - Kitchen facilities can be requested but not guaranteed due to best fit system
Communal laundry on-site (charges apply)
Balcony with side water view, some have Juliet balcony only
Apartments have varying views of beach and waterfront (some views may be obstructed by other rooftops)

Floor Plan
1 Bedroom Grand
Air Conditioning

Full

Heating

Balcony or Deck

Bed Configuration

K

Bedding in lounge

--

Internet Access

Kitchen

Full

Dishwasher

Number of Bathrooms

1

Shower / Bath

S + SB

Washer/Dryer (in unit)

Max occupancy 2
1 x King size bed
Rollaway beds are available for a charge, must not exceed maximum occupancy
Limited cots and highchairs available free of charge on request
Bedroom has no windows
1 Bathroom - corner spa and separate shower
TV in lounge & bedroom with iPod docking station and bose sound system
Kitchen with granite bench top, oven, 4 hotplates, dish drawer and standard size fridge
More luxurious furnishings
Laundry with washer and dryer
Weber BBQ on balcony
Balcony with full views over Shoal Bay
Located in the 'Heritage' building

Floor Plan
2 Bedroom
Air Conditioning

Full

Heating

Balcony or Deck

Bed Configuration

Q + SS

Bedding in lounge

Internet Access

Kitchen

Partial

Dishwasher

Number of Bathrooms

2

Shower / Bath

S + S

Washer/Dryer (in unit)

--

Max occupancy 6 - Room is compact in size, and while it can sleep up to 6 people, for your comfort, it is more suited to 4 people
1 x Queen size bed, 2 x Single beds (zip beds - can be joined on request), 1 x Double sofa bed
Rollaway beds are available for a charge, must not exceed maximum occupancy
Limited cots and highchairs available free of charge on request
Bedrooms do not have windows
2 bathrooms - walk-in showers (no bath)
Open plan lounge and dining
Partial kitchen - microwave oven, 2 hotplates, standard fridge
Communal laundry on-site (charges apply)
Varying views of resort and surrounding area (no water views)
Small Juliet balcony or no balcony

Floor Plan
2 Bedroom Deluxe
Air Conditioning

Full

Heating

Balcony or Deck

Bed Configuration

Q + SS

Bedding in lounge

--

Internet Access

Kitchen

Kitchenette

Dishwasher

Number of Bathrooms

1

Shower / Bath

S + SB

Washer/Dryer (in unit)

--

1 x Queen size bed, 2 x Single beds (zip beds - can be joined on request) in second bedroom
Rollaway beds are available for a charge, must not exceed maximum occupancy
Limited cots and highchairs available free of charge on request
Open plan lounge and dining
Kitchenette - oven, 4 hotplates, dish drawer, stainless steel fridge
Communal laundry on-site (charges apply)
Located in the 'Heritage' building

Room Types:

2 Bedroom Deluxe (Sleeps 4) -  1 Bathroom ( corner spa and separate shower) -  Window in each bedroom -  Juliet balcony with limited pool outlook

2 Bedroom Deluxe (Sleeps 6) -  2 Bathrooms - Walk in showers (no bath) - Window in main bedroom only - Balcony with varying views over Shoal Bay (Some views may be partially obstructed)

Floor Plan
2 Bedroom Grand
Air Conditioning

Full

Heating

Balcony or Deck

Bed Configuration

Q + SS

Bedding in lounge

--

Internet Access

Kitchen

Full

Dishwasher

Number of Bathrooms

2

Shower / Bath

S + S

Washer/Dryer (in unit)

--

Max occupancy 4
1 x Queen size bed, 2 x Single (zip beds - can be joined on request)
Rollaway beds are available for a charge, must not exceed maximum occupancy
Limited cots and highchairs available free of charge on request
Window in each bedroom
2 Bathrooms - both with walk in showers, no bathtub
Open plan lounge and dining
Full kitchen - oven, 4 hotplates, dish drawer, large fridge
More luxurious furnishings
Communal laundry on-site (charges apply)
Located in the 'Barrington' building
Views over Shoal Bay
2 Bedroom Presidential
Air Conditioning

Full

Heating

Balcony or Deck

Bed Configuration

K + SS

Bedding in lounge

--

Internet Access

Kitchen

Full

Dishwasher

Number of Bathrooms

2

Shower / Bath

S + S

Washer/Dryer (in unit)

Max occupancy 4
1 x King size bed, 2 x Single (zip beds - can be joined on request)
Rollaway beds are available for a charge, must not exceed maximum occupancy
Limited cots and highchairs available free of charge on request
Window in each bedroom
2 Bathrooms - both with walk in showers, no bathtub
Open plan lounge and dining
Full kitchen - oven, 4 hotplates, dish drawer, large fridge
More luxurious furnishings
Large TV & fireplace
Laundry with washer and dryer
Large balcony with BBQ, and private spa
Views over the resort with partial ocean views

Floor Plan
3 Bedroom
Air Conditioning

Full

Heating

Balcony or Deck

Bed Configuration

K + SS + SS

Bedding in lounge

Internet Access

Kitchen

Full

Dishwasher

Number of Bathrooms

2

Shower / Bath

S + S/B

Washer/Dryer (in unit)

--

Max occupancy 6
1 x King size bed, 2 x King Zips beds in 2nd & 3rd Bedrooms
Rollaway beds are available for a charge, must not exceed maximum occupancy
Limited cots and highchairs available free of charge on request
Window in each bedroom
2 Bathrooms - one with bathtub
Open plan lounge and dining
Full kitchen - oven, 4 hotplates, dish drawer, large fridge
Communal laundry on-site (charges apply)
Views over the resort (not water view)