Club Wyndham Torquay
Ideally positioned opposite Zeally Bay Beach at the gateway to the Great Ocean Road, Club Wyndham Torquay is the most romantic holiday destination on Victoria's Surf Coast. With sweeping panoramic ocean views and stunning grounds, this spectacular Victorian resort located under two hour's drive from Melbourne beckons fun-seekers, families and hopeless romantics alike.
The Torquay resort features quality accommodation with a modern design including stylish hotel rooms and spacious apartments. Rich cream and chocolate tones create a sophisticated atmosphere to kick back and unwind, and most accommodation types offer a private balcony or patio that overlooks the swimming pool or gardens.
Outstanding facilities and exceptional service make Club Wyndham Torquay one-of-a-kind. The impressive resort facilities include an outdoor resort style swimming pool and spa pool, an indoor heated lap pool, barbecue area, a fully equipped gym and tennis court.
Torquay has been a much-loved destination for Victorians since the early 1900s. Scenic walking tracks extend through much of the town's foreshore, and sensational views can be enjoyed from Yellow Bluff and at Point Danger with its Anzac Memorial perched high above the ocean on the headland. Home to world famous Bells Beach, the Rip Curl Surfing Pro and the iconic surf brands including Quiksilver and Ripcurl, Torquay is Victoria's surfing capital. From its amazing beaches to its surf factory outlets, Torquay invites you to immerse in surf culture.
Torquay is also the official start of the Great Ocean Road, one of Australia's most spectacular coastal drives, which covers over 200 kilometres of the south-western Victorian coast. It passes through areas such as the scenic Otway Ranges and the rugged Shipwreck Coast west of Cape Otway.
CLUB WYNDHAM FREE ACTIVITY:
Tennis
Swimming Pool
Gymnasium
Bikes
Surf boards
E-Bikes / Bikes
Read More
Fitness centre with gym
Heated indoor lap pool
Children's playground
Outdoor pool
Tennis court
Heated spa pool
BBQ area
High-speed internet access
Limited undercover parking
Bike Hire
Table Tennis
Pool Table
Games Room
Surfboard Hire
Boogie Board Hire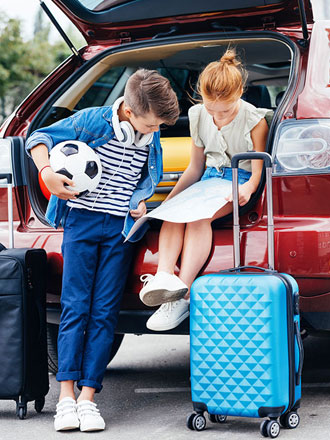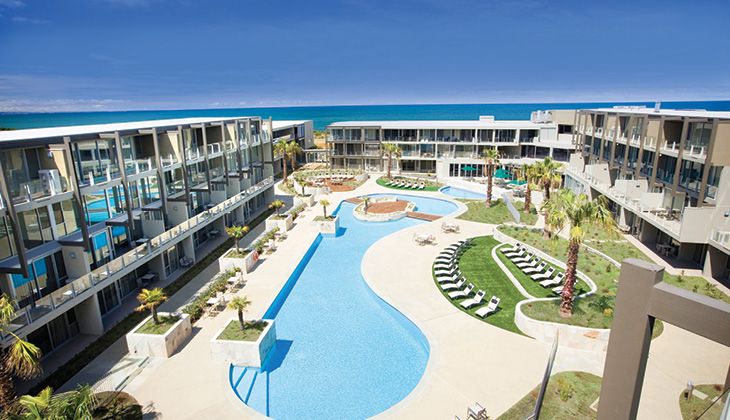 ROOM TYPE
Air Conditioning

Heating

Balcony or Deck

Bed Configuration

Bedding in lounge

Internet Access

Kitchen

Dishwasher

Number of Bathrooms

Shower/bath

Washer/Dryer (in unit)

Hotel
Full
K
--
-
--
--
S
--

Maximum occupancy 2 people
1 x King bed (cannot be split)
Air conditioning/heating
26" LSP TV
Bathroom with walk in shower (no bathtub)
Tea/coffee making facilities
Bar size fridge
In-room safe
In-room cable internet - Please see Before You Go - Torquay for further information
Patio/balcony with chairs only
Pool or garden views (no ocean view)

*Rollaway beds are not available * Limited cots and highchairs available free of charge on request Apartment Types:

Hotel Special Needs – Specially designed apartment for people with special needs. Rooms have been designed for easy access with a wheel in shower (no bath) and railings in the bathroom

Floor Plan

Hotel Limited Outlook
Full
K
--
-
--
--
S
--

Maximum occupancy: 2 people
1 x King bed (cannot be split),
Air conditioning/heating
26" LSP TV
Tea/coffee making facilities only
Bar size fridge
In-room safe
In-room cable internet - Please see Before You Go - Torquay for further information
Patio/balcony with chairs only
"Limited Outlook" indicates that the apartment location in the resort has a limited view or outlook compared to standard.

*Rollaway beds are not available * Limited cots and highchairs available free of charge on request

Floor Plan

Studio Deluxe
Full
K
--
-
--
S
--

Maximum occupancy: 2 people
1 x King bed (cannot be split)
Air conditioning/heating
1 bathroom with walk-in shower and bath
32" LSP TV
Partial kitchen with Meile products (with steam oven), dishwasher, hotplates (2), bar size fridge
In-room safe
In-room cable internet - Please see Before You Go - Torquay for further information
 Patio/balcony with outdoor setting.

*Rollaway beds are not available * Limited cots and highchairs available free of charge on request

Floor Plan

1 Bedroom
Full
K
Full
--
SB

Maximum occupancy: 4 people
1 x King bed (cannot be split), 1 x pullout sofa bed
Air conditioning/heating
32" LSP TV in lounge
26" TV in master bedroom
Shower over bath
Kitchen with Meile products (convection microwave oven), dishwasher, hot plates (4), bar fridge with freezer compartment (100-120L)
Washing machine/dryer
In-room safe
In-room cable internet - Please see Before You Go - Torquay for further information
Patio/balcony with outdoor setting.

*Rollaway beds are not available * Limited cots and highchairs available free of charge on request

2 Bedroom Limited Outlook
Full
K + SS
Full
--
SB + S

Maximum occupancy 6 people
1 x King bed (cannot be split), 2 x Single beds (which can be zipped together on prior request), 1 x fold-out sofa bed
Air conditioning/heating
32" LSP TV
26" TV in master bedroom
In-room cable internet - Please see Before You Go - Torquay for further information
2 bathrooms, one with shower over bath and other with shower only
Full-size kitchen with full-size fridge, convection microwave oven, dish-drawer, hot plates (4)
Washer/dryer
"Limited Outlook" indicates that the apartment location in the resort has a limited view or outlook compared to standard.

*Rollaway beds are not available * Limited cots and highchairs available free of charge on request

Floor Plan

2 Bedroom
Full
K + SS
Full
--
SB + S

 Maximum occupancy 6 people
1 x King bed (cannot be split), 2 x Single beds (which can be zipped together on prior request), 1 x fold-out sofa bed
Air conditioning/heating
32" LSP TV in lounge
26" TV in master bedroom
In-room cable internet - Please see Before You Go - Torquay for further information
2 bathrooms - one with shower over bath, one with shower only
Full-size kitchen with full-size fridge, convection microwave oven, dishwasher, hot plates (4)
Washing machine/dryer
In-room safe

*Rollaway beds are not available * Limited cots and highchairs available free of charge on request

Floor Plan

2 Bedroom Deluxe
Full
K + SS
Full
--
--

Maximum occupancy 6 people
1 x King bed (cannot be split), 2 x Single beds (which can be zipped together on prior request), 1 x fold-out sofa bed
Air conditioning/heating
42"LSP TV in lounge
26" TV in master bedroom
DVD Micro system and stereo
In-room cable internet - Please see Before You Go - Torquay for further information
Superior lounge suite
2 bathrooms, one with shower over bath and other with shower only
Full-size kitchen with full-size fridge, convection microwave oven, dish-drawer, hot plates (4), kettle and toaster (stainless), washer/dryer

*Rollaway beds are not available * Limited cots and highchairs available free of charge on request

Floor Plan
Hotel
Air Conditioning

Full

Heating

Balcony or Deck

Bed Configuration

K

Bedding in lounge

--

Internet Access

Kitchen

-

Dishwasher

--

Number of Bathrooms

--

Shower / Bath

S

Washer/Dryer (in unit)

--

Maximum occupancy 2 people
1 x King bed (cannot be split)
Air conditioning/heating
26" LSP TV
Bathroom with walk in shower (no bathtub)
Tea/coffee making facilities
Bar size fridge
In-room safe
In-room cable internet - Please see Before You Go - Torquay for further information
Patio/balcony with chairs only
Pool or garden views (no ocean view)

*Rollaway beds are not available * Limited cots and highchairs available free of charge on request Apartment Types:

Hotel Special Needs – Specially designed apartment for people with special needs. Rooms have been designed for easy access with a wheel in shower (no bath) and railings in the bathroom

Floor Plan
Hotel Limited Outlook
Air Conditioning

Full

Heating

Balcony or Deck

Bed Configuration

K

Bedding in lounge

--

Internet Access

Kitchen

-

Dishwasher

--

Number of Bathrooms

--

Shower / Bath

S

Washer/Dryer (in unit)

--

Maximum occupancy: 2 people
1 x King bed (cannot be split),
Air conditioning/heating
26" LSP TV
Tea/coffee making facilities only
Bar size fridge
In-room safe
In-room cable internet - Please see Before You Go - Torquay for further information
Patio/balcony with chairs only
"Limited Outlook" indicates that the apartment location in the resort has a limited view or outlook compared to standard.

*Rollaway beds are not available * Limited cots and highchairs available free of charge on request

Floor Plan
Studio Deluxe
Air Conditioning

Full

Heating

Balcony or Deck

Bed Configuration

K

Bedding in lounge

--

Internet Access

Kitchen

-

Dishwasher

Number of Bathrooms

--

Shower / Bath

S

Washer/Dryer (in unit)

--

Maximum occupancy: 2 people
1 x King bed (cannot be split)
Air conditioning/heating
1 bathroom with walk-in shower and bath
32" LSP TV
Partial kitchen with Meile products (with steam oven), dishwasher, hotplates (2), bar size fridge
In-room safe
In-room cable internet - Please see Before You Go - Torquay for further information
 Patio/balcony with outdoor setting.

*Rollaway beds are not available * Limited cots and highchairs available free of charge on request

Floor Plan
1 Bedroom
Air Conditioning

Full

Heating

Balcony or Deck

Bed Configuration

K

Bedding in lounge

Internet Access

Kitchen

Full

Dishwasher

Number of Bathrooms

--

Shower / Bath

SB

Washer/Dryer (in unit)

Maximum occupancy: 4 people
1 x King bed (cannot be split), 1 x pullout sofa bed
Air conditioning/heating
32" LSP TV in lounge
26" TV in master bedroom
Shower over bath
Kitchen with Meile products (convection microwave oven), dishwasher, hot plates (4), bar fridge with freezer compartment (100-120L)
Washing machine/dryer
In-room safe
In-room cable internet - Please see Before You Go - Torquay for further information
Patio/balcony with outdoor setting.

*Rollaway beds are not available * Limited cots and highchairs available free of charge on request
2 Bedroom Limited Outlook
Air Conditioning

Full

Heating

Balcony or Deck

Bed Configuration

K + SS

Bedding in lounge

Internet Access

Kitchen

Full

Dishwasher

Number of Bathrooms

--

Shower / Bath

SB + S

Washer/Dryer (in unit)

Maximum occupancy 6 people
1 x King bed (cannot be split), 2 x Single beds (which can be zipped together on prior request), 1 x fold-out sofa bed
Air conditioning/heating
32" LSP TV
26" TV in master bedroom
In-room cable internet - Please see Before You Go - Torquay for further information
2 bathrooms, one with shower over bath and other with shower only
Full-size kitchen with full-size fridge, convection microwave oven, dish-drawer, hot plates (4)
Washer/dryer
"Limited Outlook" indicates that the apartment location in the resort has a limited view or outlook compared to standard.

*Rollaway beds are not available * Limited cots and highchairs available free of charge on request

Floor Plan
2 Bedroom
Air Conditioning

Full

Heating

Balcony or Deck

Bed Configuration

K + SS

Bedding in lounge

Internet Access

Kitchen

Full

Dishwasher

Number of Bathrooms

--

Shower / Bath

SB + S

Washer/Dryer (in unit)

 Maximum occupancy 6 people
1 x King bed (cannot be split), 2 x Single beds (which can be zipped together on prior request), 1 x fold-out sofa bed
Air conditioning/heating
32" LSP TV in lounge
26" TV in master bedroom
In-room cable internet - Please see Before You Go - Torquay for further information
2 bathrooms - one with shower over bath, one with shower only
Full-size kitchen with full-size fridge, convection microwave oven, dishwasher, hot plates (4)
Washing machine/dryer
In-room safe

*Rollaway beds are not available * Limited cots and highchairs available free of charge on request

Floor Plan
2 Bedroom Deluxe
Air Conditioning

Full

Heating

Balcony or Deck

Bed Configuration

K + SS

Bedding in lounge

Internet Access

Kitchen

Full

Dishwasher

Number of Bathrooms

--

Shower / Bath

--

Washer/Dryer (in unit)

Maximum occupancy 6 people
1 x King bed (cannot be split), 2 x Single beds (which can be zipped together on prior request), 1 x fold-out sofa bed
Air conditioning/heating
42"LSP TV in lounge
26" TV in master bedroom
DVD Micro system and stereo
In-room cable internet - Please see Before You Go - Torquay for further information
Superior lounge suite
2 bathrooms, one with shower over bath and other with shower only
Full-size kitchen with full-size fridge, convection microwave oven, dish-drawer, hot plates (4), kettle and toaster (stainless), washer/dryer

*Rollaway beds are not available * Limited cots and highchairs available free of charge on request

Floor Plan